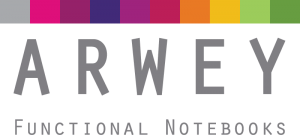 Arwey is an innovative and modern collection of functional notebooks and calendars characterized by unique design and highest quality. Every single model is available in many vivid colour versions, which can be easily mixed up with each other, manufactured using the highest quality materials – FSC certificated paper, canvas (linen) or ecological leather.
Żejmo & Siatecki – House of Brands – is an official, authorized distributor of Arwey products on Polish and Eastern European market.
For more information please visit: www.arwey.com
or in online catalogue link
or log in to the Customer Panel link
Visit our web-shop for more info about products.